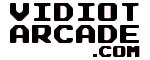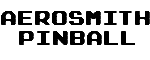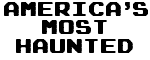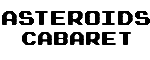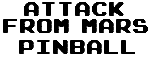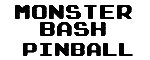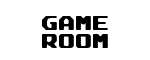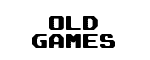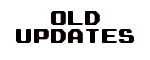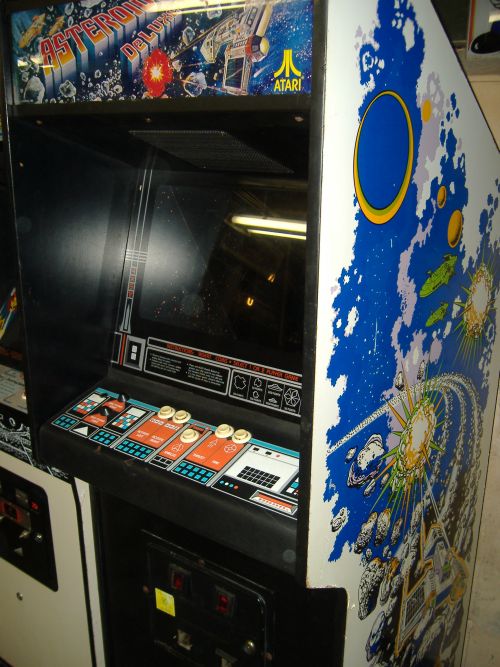 My 8yr old son and I drove 3hrs down to Perth Amboy, NJ to pick up an Arabian then we drove another 1 1/2hrs over to near Philly to pick up this Asteroids Deluxe.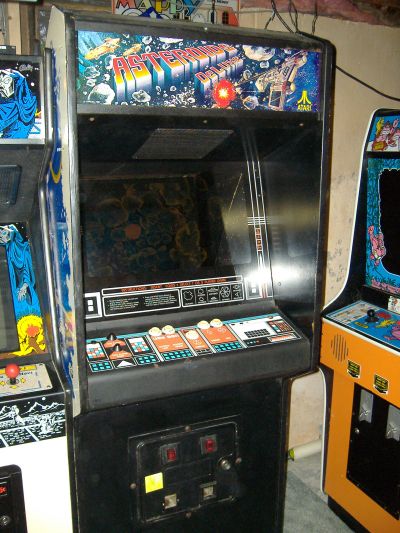 The game was picked up 100% working(which is odd for us since I'm pretty cheap). The sideart was very dirty and I had my doubts... but the Magic Eraser pulls through again and this turned out to be a Gem in the rough.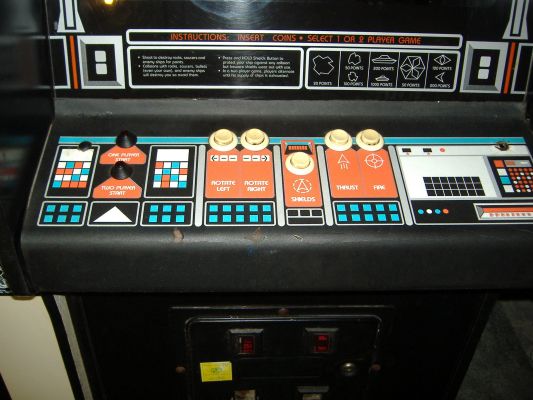 Eventually I'll get around to putting a new overlay on the control panel and maybe repaint the coin door... but other than that, I'm pretty happy with this game. Boy oh boy is it fun to play!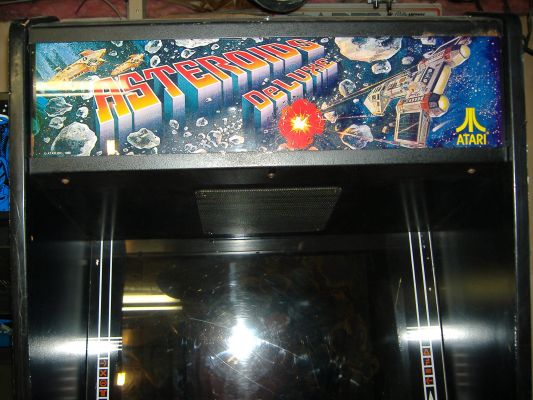 ---
UPDATE: 06-15-2009

Replaced all the dingy, barely white buttons with some very nice white NOS buttons. Now I just need to replace the control panel overlay.



I also installed an "anti-glare" monitor bezel that I got when I bought the game. I had no clue what this bezel was and the person I bought the game from and I just assumed it was for a different style of cabinet. A post over at the KLOV forums showed exactly what this different style bezel was intended for. I'll get a picture up soon.
---
UPDATE: 06-24-2009

Here are a couple pictures of the anti-glare monitor bezel installed...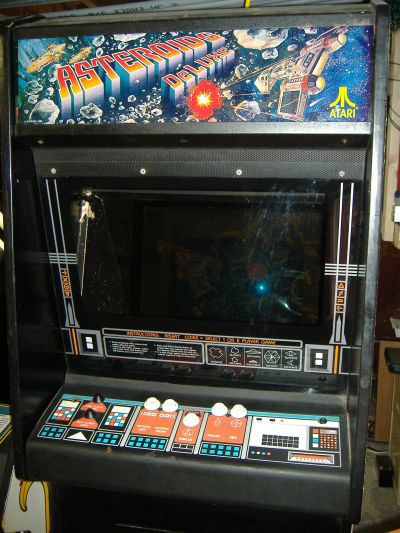 And here's another angle. You can also get an idea at just how white the NOS buttons are...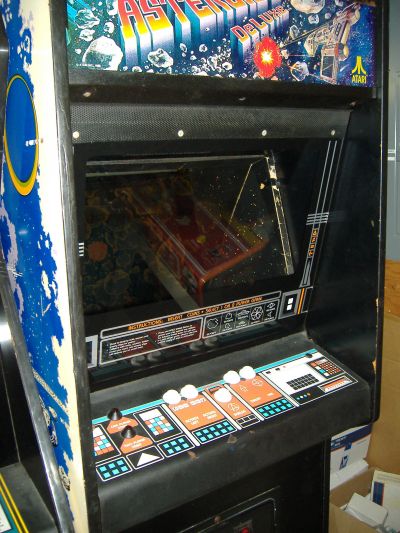 ---
UPDATE: 10-22-2011

Ended up selling the Asteroids Deluxe described above in February this year. Right after selling it I knew I made a mistake so when Tim up in Fayetteville, NY said he had a cheap AD project for $100... I said "sure".



The main PCB had multiple problems and after making a little progress, I sent it off to Mike Salay to repair. Mike's a GREAT guy and fixes Atari Vector PCBs for a very decent price. He definitely is one of the good eggs!

After getting a working PCB back, the monitor was still acting up. Multiple fuses were blowing and I think I tracked down the problem in the bridge rectifier but I ended up just replacing the monitor with one I had on the shelf.

I have the parts to work on the broken monitor now(thanks Bob Roberts!) so one of these days I'll fix it.

I'll update this page with pictures of the "new" AD soon.
---
REPAIRS TO DATE:
(AS OF: 10-22-2011)
Cleaned everything
Installed "anti-glare" monitor bezel that was included with the game
Replaced buttons with NOS buttons
Cleaned the new AD
Sent PCB out for repair (thanks again Mike!)
Installed cap-kit in ARII
Swapped in working monitor
Replaced white blacklight
TO BE DONE:
Install new control panel overlay
Refinish coin door
Fix broken monitor
Find another "anti-glare" kit
---
Site maintained by: Jeff
Last update: 10-22-2011
Page created: 06-15-2009