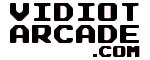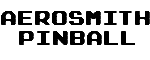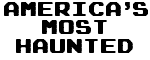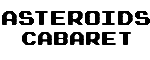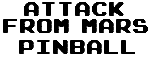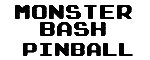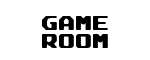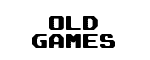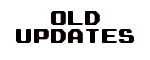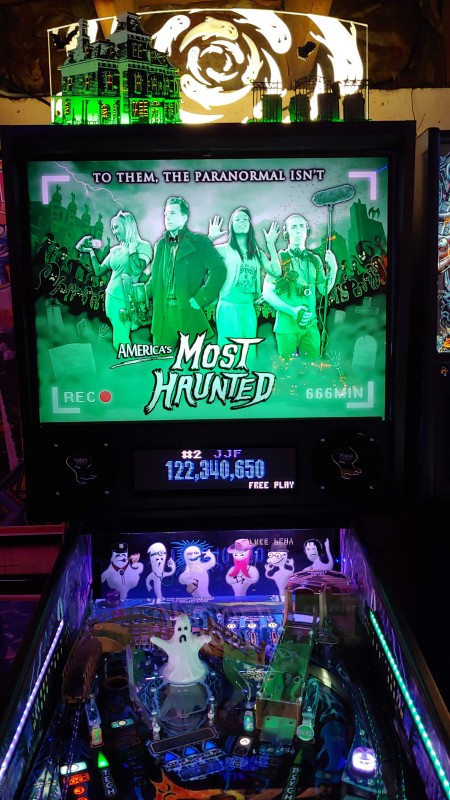 This America's Most Haunted was picked up from Michael Pupo of Flipper Fidelity back on June 1st of 2019.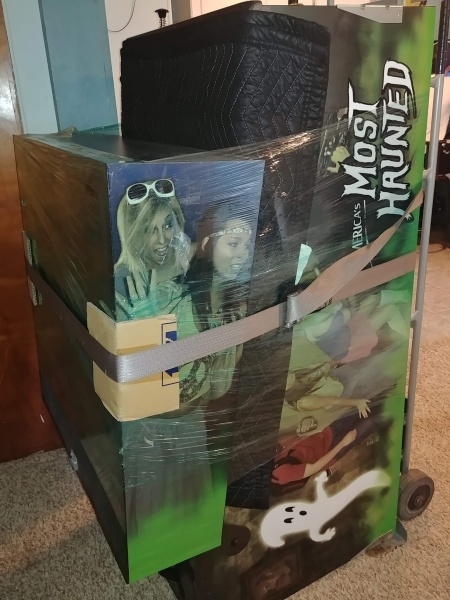 What is interesting about this particular machine is that it has the alternative "realistic" looking artwork and it is prototype #00004 which just happens to be the last prototype before production commenced.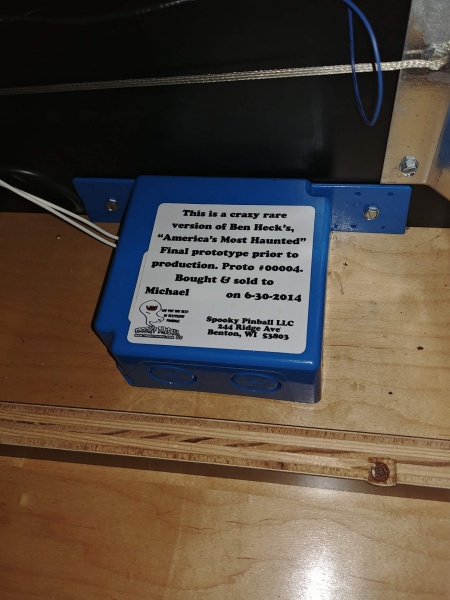 In anticipation of getting the machine here I ordered a few accessories.

Pictured are padded target stickers, a custom ghost plunger, and flipper toppers along with a PIN2DMD.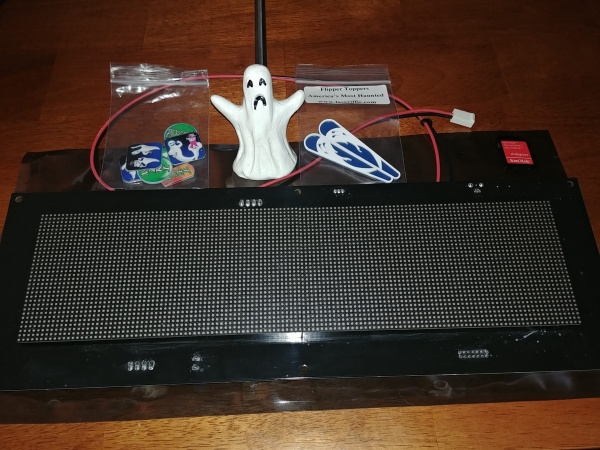 The PIN2DMD is a huge upgrade to the red monochrome DMD that originally came installed in the game. All the animations of the game haven't been colored yet, but enough of them have to make it a totally worthy upgrade.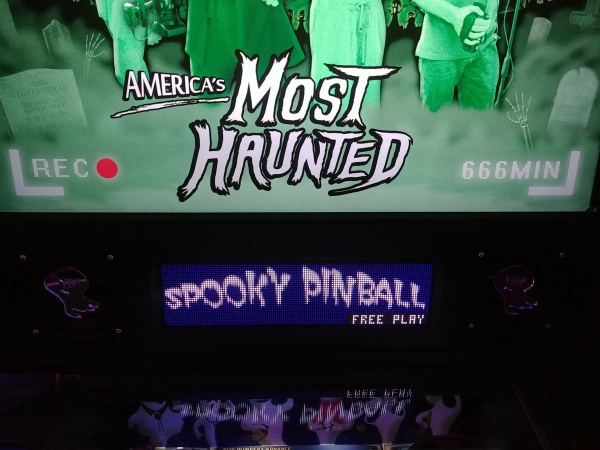 The next big change was to swap the all the white insert LEDs to color matched LEDs along with a LED OCD module. LED OCD allows you to control the insert LEDs so they don't flicker and you can also control the fade transitioning.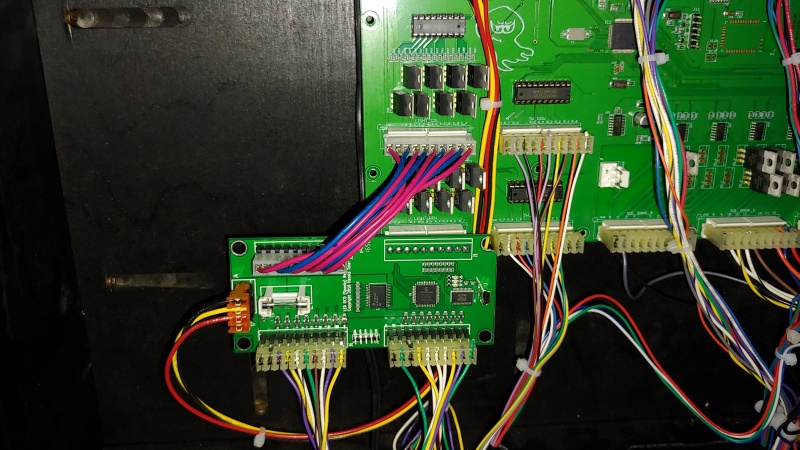 After that was installed and programmed to my liking, I tried my hand at installing PinBlades artwork. It was my first time and I think they came out great!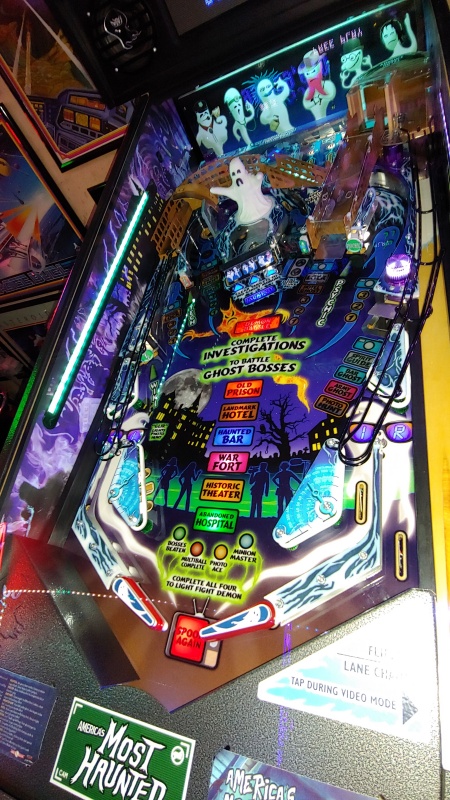 IMHO this is one of the best looking games out there. The color palette is just perfect to me and I'm thrilled that we own this game(again).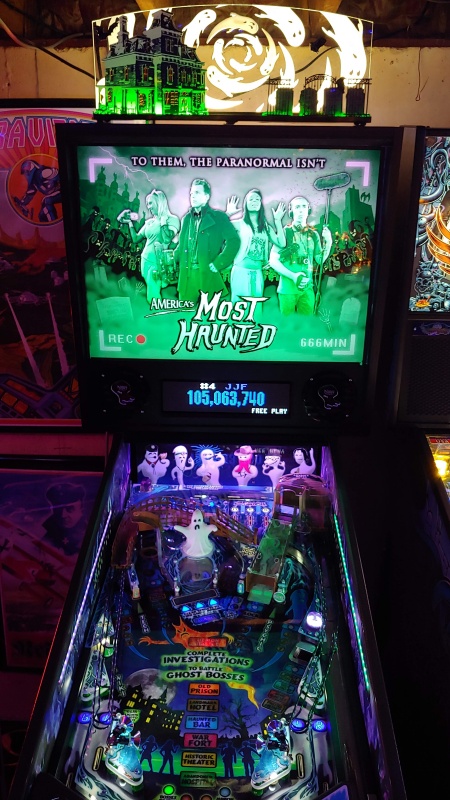 There are a ton more pictures HERE.
---
UPDATE: 02-10-2020

Added this page.
---
REPAIRS TO DATE:
(AS OF: 02-10-2020)
Cleaned and waxed playfield.
Replaced rubbers.
Fixed spots where balls get stuck.
Added color matched LEDs to playfield.
Added LED OCD.
Fixed hellavator flasher.
Removed "prototype" scoop post.
Reworked scoop subway.
Added ghost plunger.
Added Pin2DMD RGB display.
Added external Polk subwoofer.
Added new amplifier for head speakers.
Added new 24v power supply for amplifier.
Added interactive RGB strip to rear of playfield.
Cleaned up "prototype" wiring.
Added PinBlades.
Added topper.
Bought more common backglass.
TO BE DONE:
---
Site maintained by: Jeff
Last update: 02-28-2020
Purchased: 06-01-2019