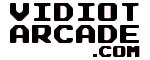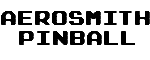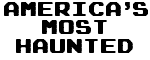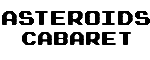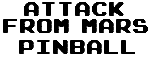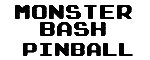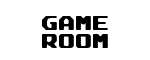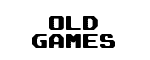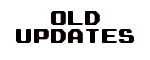 UPDATE: 07-05-2013

Added the Revenge from Mars page.
---
UPDATE: 06-17-2013

Cam and I went to the Too Many Games convention down in Philly this past weekend... what a GREAT show! Kudos to the organizers!

HERE are some pictures of our little adventure!

And I haven't forgotten about adding a page for Revenge from Mars... just been busy is all. Hopefully this week.
---
UPDATE: 06-07-2013

A couple weekends ago a friend(thanks again Casey!) picked up a Solar Fox cabaret cabinet for me down in PA. What's special about a Solor Fox cabaret? Why it uses the same cabinet style as a Tron cabaret. So finally, after all these years... our Tron cabaret is getting a proper home!

I'll be sure to update the Tron page this weekend but until then, HERE are some pictures...
---
UPDATE: 05-20-2013

Sold off the Starship Troopers yesterday afternoon at Tim's annual gathering BUT picked up a Revenge from Mars yesterday evening to put in it's place!

Will add a page for that one this week sometime. But first we have to play the hell out of it!!!

---
UPDATE: 04-21-2013

Updated the Lunar Lander page since I worked on rebuilding the monitor this past week.
---
UPDATE: 03-24-2013

Added the Lunar Lander page.
---
UPDATE: 03-17-2013

Had two games dropped off this morning... a Lunar Lander and a Battlezone cabaret.

They both are currently non-working and need some TLC. Lunar Lander is partially working and Battlezone needs a good cleaning before I even power it up.

I took some pictures today so I'll add them later this week.
---
UPDATE: 03-12-2013

Finally added the Starship Troopers page.
---
UPDATE: 03-11-2013

Worked on X-Files this past week by adding a right-side speaker the head. To save money back in the day, Sega decided to not populate the amplifier circuit or wire the cabinet or place the speaker. I guess saving $15.32 was that important to them.

Sounds much better now... go to the X-Files page to see the guide I used and some pictures of the completed modification.

I also started working on a Major Havoc cabaret project...

---
UPDATE: 02-28-2013

This update is a little different than any previous update... I was lucky enough to happen upon my website as it was in 1999. Back then I hosted it at Freeservers.com and honestly I thought they went out of business many, many years ago. I guess not because I remembered my password, logged in, and was greeted with "Welcome back after 704 weeks!".



So I grabbed the web pages from games we no longer have. I have always wished I saved every page, picture, and game really that I've had but I wasn't blessed with enough brains or storage space for that.

Here they are: Turbo, Mr. Do!, Jungle King(no pics), Hyper Sports, Circus, and Burgertime.

Some of the verbage on those pages makes me laugh. What a different time it was and what a different person I was.

---
UPDATE: 12-30-2012

Long time no update. This time of year I always drop off the radar to have fun with my other hobby, Christmas Lights!

But that's winding down and it's time to start enjoying the games again. Man things have changed down in the VidiotArcade... I ended up selling Hang-On, Maverick and Batman Forever locally to Robot City Games and I also sold Stargate, Centipede, and the Freddy pinball to non-locals.

Since we had extra room we ended up getting a Space Encounters upright, a Moon Base cocktail, and a Starship Troopers pinball. I'll try to get some web pages up for all of them soon.


---
UPDATE: 08-19-2012

Picked up a Return of the Jedi towards the beginning of the month and I finally got around to adding the page. Also just added the Sega Hang-On page while I was at it.
---
UPDATE: 08-10-2012

We held the annual "Vidiot for a Day" party last weekend and this year we finally remembered to take pictures!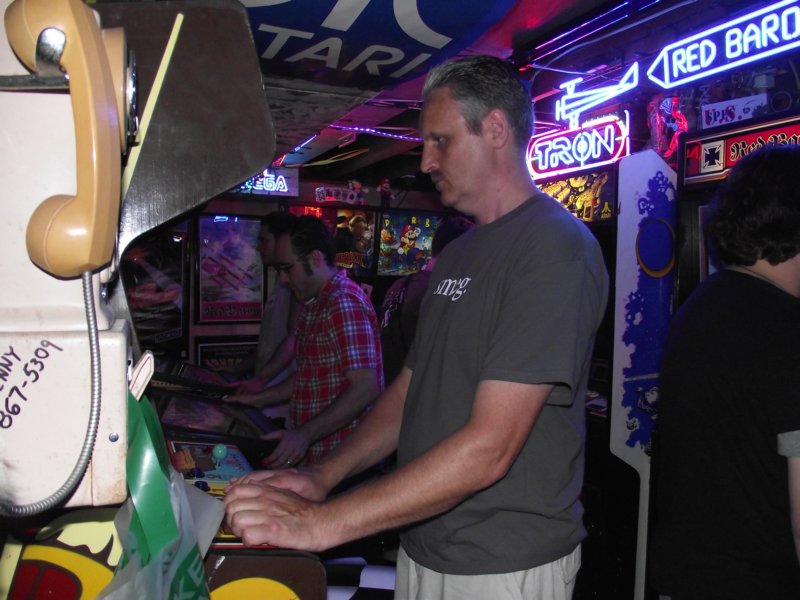 The turn out was fantastic... everybody seemed to have a great time... and almost all the games cooperated!

For more pictures that were taken throughout the day, click here and here... Enjoy!
---
UPDATE: 03-30-2012

Added the Robotron page. Thanks again John!!!
---
UPDATE: 02-26-2012

Added a Crazy Climber PCB set to the For Sale page.
---
UPDATE: 01-17-2012

Added the Maverick and Super Mario Bros pinball pages.
---
UPDATE: 01-04-2012

Happy New Year! Updated the Game Room page with more current videos... be sure to check them out.
---
UPDATE: 11-26-2011

Sold off the Lunar Lander and Star Trek yesterday to a nice guy named Anthony down in Middletown, NY. And then today I picked up a Super Mario Bros pinball machine from Jason over in Waterloo, NY. It's been a busy couple of days in the VidiotArcade!

---
UPDATE: 11-17-2011

Here are some pictures of the Maverick pinball machine. I'll work on adding a dedicated page this week.

We also sold off the Solar Fox a couple weeks ago to make room... which is already taken by this pin.

---
UPDATE: 11-14-2011

Bought a Maverick pinball machine off Jason from Waterloo this past Saturday. The machine is in nice shape and plays great! I have to give thanks to Jason for delivering this game and then *not* accepting $50 for gas... great guy!

I'll add a new page soon.
---
UPDATE: 10-03-2011

Picked up an Asteroids Deluxe about a month ago from Tim up in Fayetteville. It's the second time around for Asteroids Deluxe and this time I think it's here to stay. Also finally added the PlayChoice 10 page.
---
UPDATE: 08-18-2011

Picked up a Lunar Lander this past week at Vidiot for a Day! See for yourself on the dedicated Lunar Lander page.
---
UPDATE: 07-13-2011

You ever get tired of a certain project? Well I've grown tired of all the B&W games I've bought non-working so I'm selling them all.

Sometimes you gotta cut your loses and move on!
---
UPDATE: 07-10-2011

Picked up two Nintendo PlayChoice 10 machines a couple weeks ago for their monitors... but after cleaning them up a bit and seeing each has 10 games... they may just be keepers. There are some pictures here. I'll get a page up on the site this week.
---
UPDATE: 06-12-2011

Picked up a 1978 Midway Clowns last weekend from Casey(aka Mr. Robot City Games). Doesn't work yet, but it will someday.

---
UPDATE: 06-02-2011

Added the X-Files and Freddy: Nightmare on Elm St. pages.
---
UPDATE: 05-28-2011

Lots has changed here in the past couple weeks. We sold Mappy, one Battlezone, and Super Pac-Man and bought a Freddy: Nightmare on Elm St pinball machine.

The basement has been re-arranged and everything that works is down there now. Space Encounters and Gun Fight are the only two still being worked on.
---
UPDATE: 05-09-2011

This past weekend I worked on cleaning up the X-Files some more. I removed the ramps to get at some burned out lights and ended up cleaning them and the playfield(again) with Novus 2. I can not believe how nice everything turned out and I really like the way the LEDs look on this table.

There are some pictures HERE.
---
UPDATE: 04-17-2011

Added a keeper pinball to the arcade yesterday...


There's a bit of work to do on it but overall it's in good shape. I'll add a dedicated page soon.
---
UPDATE: 04-01-2011

Added the Batman Forever and Frankenstein pinball pages.
---
UPDATE: 03-26-2011

Picked up a Sega Batman Forever pinball machine a couple days ago from up near Rochester, NY. It was just too good a deal to pass up and yes... we are starting to get the DMD pinball bug. There are some pictures HERE.

There are also some pictures of that Mary Shelley's Frankenstein we picked up last weekend HERE
---
UPDATE: 03-20-2011

Cameron and I picked up a Mary Shelley's Frankenstein pinball machine from Gerry up in Syracuse, NY yesterday. Boy oh boy what a fun game! The family was up until 10pm playing last night and the first thing the kids did this morning was head down to the basement. I can tell more of these newer pins will be moving in down there soon.

The carpet install is going pretty good too. I'm just installing 5'x7' rugs and butting them up against each other(then holding them together with tape from the underside). This method is working well and doesn't require me to move all the games out of the basement(which would stink).

---
UPDATE: 03-13-2011

Sold the Firepower and Gorgar pinballs yesterday so their pages have joined the Old Games page. We are trying to get a little "breathing room" down in the basement and we are also putting some carpet in to make it a little nicer. Heck... I'm even going to pick up some black paint for the walls!



I also added the Solar Fox cabaret page to the site.
---
UPDATE: 02-25-2011

Sold the Missile Command cabaret and the Asteroids Deluxe today so their pages have joined the Old Games page.
---
UPDATE: 02-21-2011

Picked up a Solar Fox cabaret from Steve(SRW@KLOV) in Ballston Spa, NY on Saturday. Will be adding a dedicated page shortly.
---
UPDATE: 02-16-2011

Added the Moon Patrol page and updated the Super Pac-Man page since I installed a high score mod.
---
UPDATE: 02-14-2011

Updated the Mr. Do! page to include our new dedicated Universal Mr. Do!
---
UPDATE: 02-07-2011

Went to pick up a dedicated Mr. Do from Tim in Fayetteville, NY and ended up grabbing a Moon Patrol also. I'll add their pages here in the next week or so. BTW, Moon Patrol is Michele's all-time favorite game so she was psyched!
---
UPDATE: 01-29-2011

Updated the Root Beer Tapper page.
---
UPDATE: 01-26-2011

Updated the Root Beer Tapper and Omega Race pages.
---
UPDATE: 01-16-2011

The basement just got a little more EVAL... welcome Sinistar!

---
UPDATE: 01-12-2011

Added the Super Pac-Man page and updated the Battlezone, Circus Charlie, Track & Field, and Tron pages.

BTW, I will have another page to add Saturday afternoon.

---
UPDATE: 01-11-2011

Finally added pages for the Satan's Hollow cabaret and the Root Beer Tapper.

And I still have to add our Super Pac-Man to the site.
---
UPDATE: 09-13-2010

The basement just got a little Evil... say hello to a Satan's Hollow cabaret!
---
UPDATE: 08-28-2010

Added the Stargate page.
---
UPDATE: 08-23-2010

Picked up a non-working Stargate last weekend. It needed ~10 RAMs, a couple buffers, the 6502 on the sound board, and a few capacitors all replaced to get working. There are more pictures HERE and I'll add a dedicated page to the site soon.
---
UPDATE: 08-04-2010

Replied to a Craigslist ad and got lucky...



I really have to thank the wifey since I almost wasn't going to get these. The DK just needs a cap-kit and the Super Pac-Man needed the power supply repaired.

There has been some progress with the Tempest but it's still not 100%. The PCB had a couple bad pots and the monitor had some cold solder joints. There is still a little shake coming from the PCB and it sounds like the flyback may be arcing once in a while.
---
UPDATE: 07-03-2010

The wifey saw a Tempest listed in the garage sale section of our local paper on Thursday and went first thing Friday morning to see what kind of condition it was in and how much they were looking to get. She called me about 8:15am and said it's an early revision Tempest in decent shape and the guy only wants $125... needless to say SHE bought it!

Here are some pictures. Have I mentioned how much I LOVE the wifey?

---
UPDATE: 07-01-2010

Added the Tron cabaret and Circus Charlie pages.
---
UPDATE: 06-30-2010

Finally finished up the Xenon page. I also added information on our new Wizard of Wor cabaret on the existing Wizard of Wor page and created a Super Hang-On page.

And there has been yet another addition to the fleet... a Sega Star Trek that was only owned by one person in it's life... and that person *WON* it in a cereal promotion back in 1983! Such an awesome story behind this game!
---
UPDATE: 06-11-2010

I need help... I swear this whole hobby is just one giant addiction...



Picked up a Lock 'n' Chase and two Space Encounters today from Buffalo, NY. The Lock 'n' Chase is working but the other two are not. Any idea where I'm going to put these? Geeeeeezzzze I need help!
---
UPDATE: 06-09-2010

Picked up a mostly working Sega Super Hang-On last weekend. Been working on that and it's now fully playable... and an AWESOME game.

I also put together the Gorf page and most of the Xenon page. Hopefully I'll finish the Xenon page tomorrow and get the rest of the pages up this week.
---
UPDATE: 05-19-2010

Wow, talk about a lack of updates?



The Arabian has been sold. The Gorf cabaret has been re-assembled and is fully functioning. The Xenon, Firepower, and Gorgar and all down in the basement and look awesome next to each other. I picked up a Wizard of Wor cabaret down in East Islip, NY this past Sunday morning and I'm picking up a Circus Charlie tomorrow afternoon. Then there's our second Battlezone upright out in the shed that I'm installing a non-periscope kit to.

We also went to our first and second pinball shows over the past month in Rochester, NY then Allentown, PA. Talk about a good time! The family and I had a blast except I've discovered that my son is getting to be more and more like his Dad in that he's EXTREMELY competitive... and doesn't handle being tired very well.



Now I see why there haven't been any updates... I've been too busy actually enjoying the games!
---
UPDATE: 04-08-2010

Haven't updated the site in a few weeks even though we're still going strong. Picked up a whipped to poop Xenon last week. Also sold the Battlezone cabaret and got a Gorf cabaret carcass as a partial trade.

The Xenon is being cleaned and repaired slowly. Right now it's actually playable but about 50% of the lights aren't working. The Gorf cabaret is going to be restored to it's former glory and right now I'm just gathering parts to make it complete.

I'll update the site with pictures and such this weekend.
---
UPDATE: 03-21-2010

Picked up another pinball machine this morning... Gorgar will be joining the games down in the basement this week!
---
UPDATE: 03-19-2010

Finally got the Firepower up and running with a brand new MPU/driver combination board.
---
UPDATE: 03-16-2010

Ordered a few shirts for the up coming video game/pinball show in Rochester, NY... see the top picture here for how they turned out.

---
UPDATE: 03-11-2010

Finally received the complete Donkey Kong II kit yesterday. Now we just need to get another Nintendo cabinet to use it.



We also sold off the Tempest project we had so that page can now be found on the "Old Games" page to the left.
---
UPDATE: 03-06-2010

Well... in order to fit one more Nintendo game in "the row"... I had to move our water softener.

---
UPDATE: 02-28-2010

Two words... Red Baron!!!

---
UPDATE: 02-25-2010

Picked up a non-working Firepower pinball machine a couple days ago from a co-worker. The cabinet and playfield are in great shape but the backglass needs to be replaced due to missing/flaking paint.
---
UPDATE: 02-20-2010

Replaced the control panel overlay on Mario Bros. yesterday. Turned out pretty well... have a look on the Mario Bros. page.
---
UPDATE: 02-15-2010

Got the replacement 74LS399 from Craig(aka bit_slicer) for the Battlezone PCB and it's now back up and running. Thanks again Craig!!!
---
UPDATE: 02-12-2010

Worked on the Mario Bros. monitor a few days ago and needed to order a couple NTE198 neck board transistors. They arrived and the monitor now has a beautiful picture. Even though there's a way to go on this project, we just had to add a Mario Bros. page to the site.

---
UPDATE: 02-07-2010

So far we have only received the sideart for the DKII project... seems like this is going to be one of those sit and wait deals...



So, instead of just sitting around looking at a sad Nintendo cabinet... we ended up buying a Mario Brothers kit from Barry (aka shilmover) over at the KLOV forums.

The kit arrived and it was in decent shape for the price we paid. I've been working the Plexiglas with some Novus#2 to work out the scratches and stains and it's coming along nicely. I still have to rewire the cabinet and get the monitor working but this project is progressing nicely. I'll get some pictures up shortly.
---
UPDATE: 01-25-2010

Still waiting on parts for the Dr. Mario-->Donkey Kong II conversion but I did add the Tempest, Battlezone, and Armor Attack pages. Enjoy!
---
UPDATE: 01-18-2010

After playing Dr. Mario for about a week we decided NOT to keep it. Then my son said something wonderful... "Dad, why don't you turn it into a Donkey Kong II?" So, that's what we are doing. Ordered the DKII artwork package, a DK PCB, a couple DK harnesses, and a DK control panel. This is quickly turning into our most expensive game btw!!!

---
UPDATE: 01-06-2010

Picked up the first game of 2010... a Nintendo Dr. Mario. Not sure if we're keeping it or passing it on to a fellow collector yet. The wifey and son "kinda" like it.



Also noticed I didn't update the site a few months ago when we picked up an Armor Attack and Star Castle. The Star Castle is no longer with us but the Armor Attack will be getting a page here since it's a keeper. We also have to make pages for the full-size Battlezone and Tempest we picked up.
---
UPDATE: 12-18-2009

Just wanted to say we are still alive and well! For the months of October thru December another hobby takes over my soul so updates here grind to a halt. That hobby? Christmas lights of course!!! Here's the website: MaineLights.org
---
UPDATE: 09-18-2009

The Millipede is sold and being picked up tonight. The two surprises that were supposed to be here last weekend haven't arrived yet because we happened upon some FREE stuff... see for yourself... picture 1, picture 2, and picture 3.

Needless to say the arcade has run out of room.



And still... there are two more surprises coming so it should be an intersting weekend.
---
UPDATE: 09-08-2009

Wow... the past couple weeks have been a blur. The "surprise" was a full-sized Tempest and was picked up a couple weekends ago. It was complete, but in non-working condition. It's still non-working but it's not because I haven't been trying. The main PCB is putting up a fight and I hate to admit it, winning as of right now.

The Battlezone on the other hand is now back to a functioning state.

It's fully playable but the joysticks need to both be rebuilt... which I will get to soon.

Next weekend there are a couple more surprises coming... and we are also selling the Millipede for $300. Email me if you're interested.
---
UPDATE: 08-29-2009

Added the page for the game we picked up last weekend... the game... a Battlezone cabaret

And it looks like tomorrow is the day for the "surprise" game.

---
UPDATE: 08-28-2009

Picked up another cabaret last Saturday which just happens to also be a vector game. I'll add the page this weekend.

I am also going to be picking up another game in the next few days... this one is a complete surprise to the wifey and kids. One hint I'll give is "it's the same... only bigger!".

---
UPDATE: 08-02-2009

Thanks to my wife and son playing Tempest at Videotopia, we made a new addition yesterday... CLICK HERE to see just what we added.
---
UPDATE: 07-29-2009

Uploaded a bunch of videos from our trip to Videotopia to YouTube.com... click HERE to see them.

Also started working on the Centipede page. There are still some broken pictures but everything should be finished in a day or two so check back then.
---
UPDATE: 07-24-2009

Made a trip to Rochester, NY to visit the Strong National Museum of Play! Besides being an incredible museum, Videotopia is there this year until November 1st.

Click HERE to see some pictures of our day of fun!

---
UPDATE: 07-15-2009

Jumped on a Centipede that was posted on Craigslist down in Quakertown, PA thanks to a post over at the KLOV forums yesterday. The drive was supposed to be about 2-1/2 hours but turned into 3-1/2 hours thanks to a broken down rig in the Lehigh Tunnel. I did get to chat with a truck driver I was parked next to for about 30 minutes or so and it's amazing how much you can have in common with people you don't even know... made the delay actually enjoyable.



$75 was all the Centipede cost and with good reason. It is probably the dirtiest game I have ever bought. Someone painted the outside of the cabinet with house paint and a brush... there was a resistor duct taped to the ARII board... there is oil(or urin) on almost all of the inside of the cabinet... it's a mess.

BUT, that's the way we like 'em... cheap!!!

I'll try to get a page created with some pictures soon.
---
UPDATE: 07-11-2009

Added the Omega Race page. It is the largest web page we have started a game off with... loads of pictures and descriptions of what was done to get the game working.
---
UPDATE: 07-07-2009

Bought our first two cabaret/mini arcade games this past week. The games, Omega Race and Missile Command. The Omega Race was bought non-working and it now works... the Missile Command was bought working and it is now non-working.

You have to love this hobby!

I'll add pages for both games this week.
---
UPDATE: 06-17-2009

Added the Punch-Out!! page.
---
UPDATE: 06-13-2009

Installed a new control panel overlay on Track and Field and picked up another Nintendo game yesterday. What game you ask? Why a Punch-Out!! of course!

I'll get to adding it's page here later.

I also update the Gyruss page since it's getting very close to being done. I just put the front of the cabinet back together and installed a new control panel overlay. Check it out.
---
UPDATE: 06-01-2009

Added the Track and Field and Crazy Climber pages to the website while retiring the two pinball game pages to the Old Games page.

I also finished all the wood work on the Gyruss rebuild. I painted the new front panel and re-installed the coin door and control panel. Almost looks like I didn't do anything... which is how it's supposed to look. I'll update the Gyruss page with some pictures later.

Finally(yep, busy game weekend) I started on the Track and Field. I replaced the power cord, installed a new on/off switch in the marquee light, started to re-wire the control panel buttons, and painted all the black trim. Again, I'll update the page later tonight with more pictures.

---
UPDATE: 01-01-2009

My other HUGE hobby is Christmas Lights... yes... Christmas Lights. This past year we had over 45,000 lights, on 176 seperate channels, and all synchronized to music. Check out our Christmas website here: MaineLights.org
---
Site maintained by: Jeff