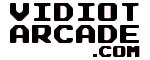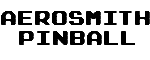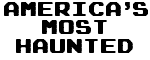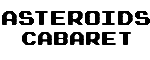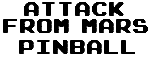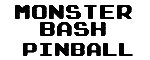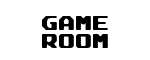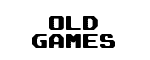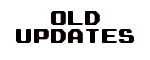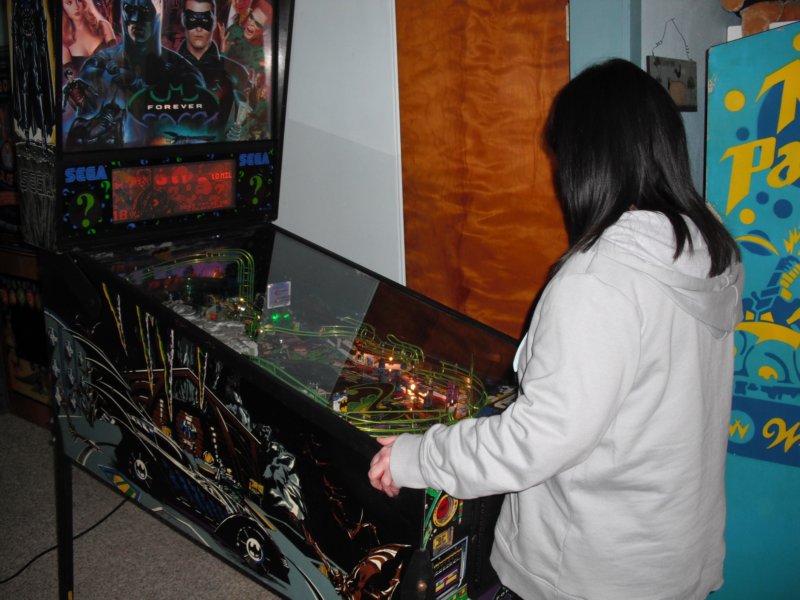 Picked this up in Rochester, NY last Thursday(03/24/11) with the wifey. We ended up making a day trip out of it and stopped at the Waterloo Outlets to kill some time. It was really nice having Michele make the trip with me... I think this may be the first one she's gone on?!?!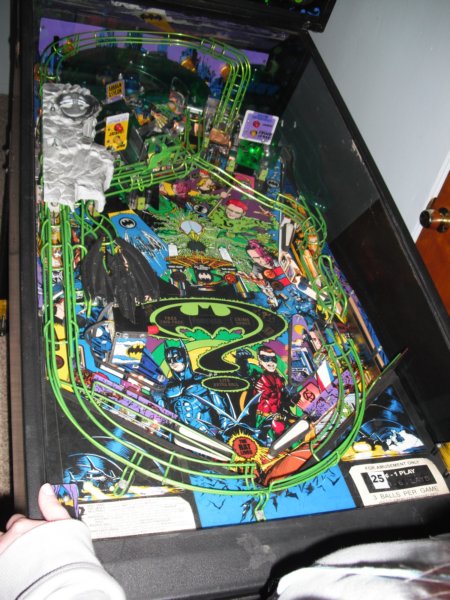 Overall the game is in beautiful shape. It was mostly working when I got home but after opening her up I discovered some really shady wiring. The GI lights were hard-wired(bypassing the fuses) by being twisted together with wire nuts. There were tons of burned out lights. The flippers were all weak. And there were a few mis-adjusted switches.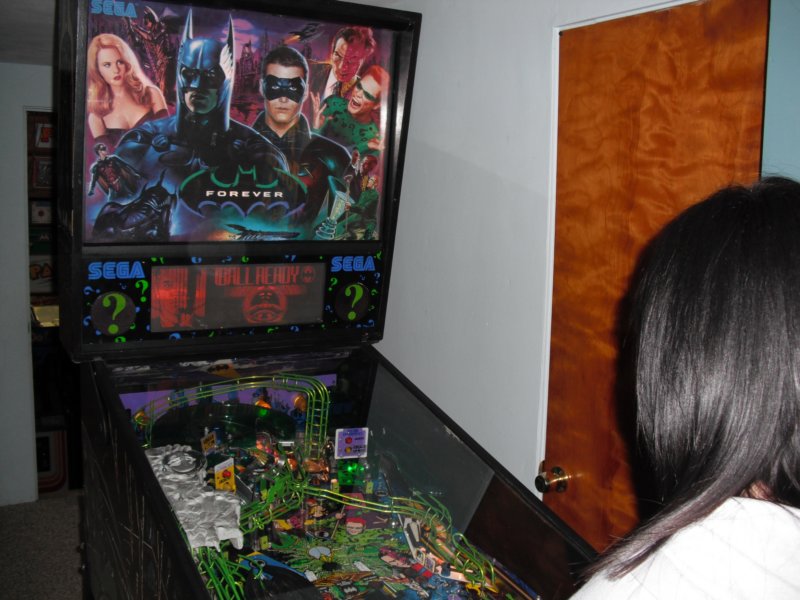 In the past week I've replaced all the burned out lights, added LEDs to behind the backglass and it looks amazing, rebuild two of the three flippers, adjusted the switches correctly, repaired the GI wiring mess, and took a look at the DMD screen to see why 3 verticle rows are not working. It's been a busy week.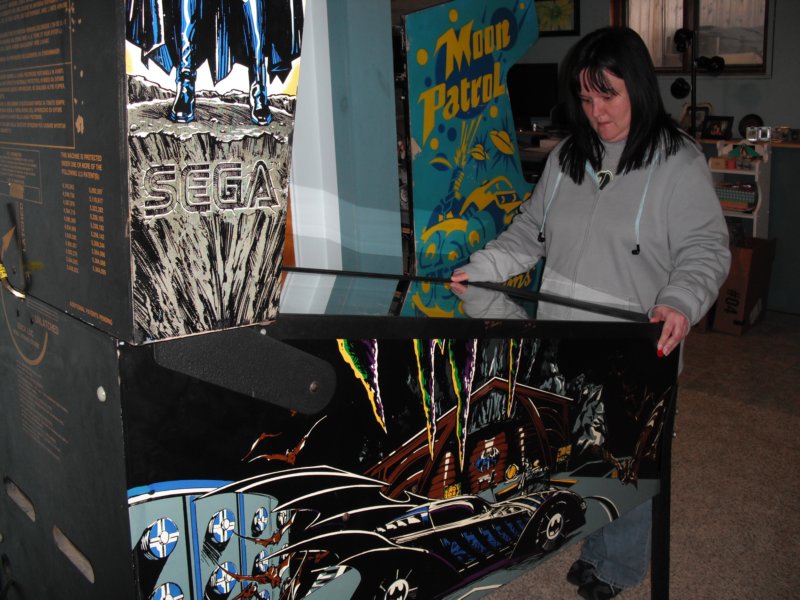 Speaking of the DMD... the three non-working vertical lines have broken "traces" where the ribbon cable goes between the glass. It looks like I may be able to fix it but I don't want to mess with it until I get another display. Needless to say if you're selling a decent large DMD display let me know.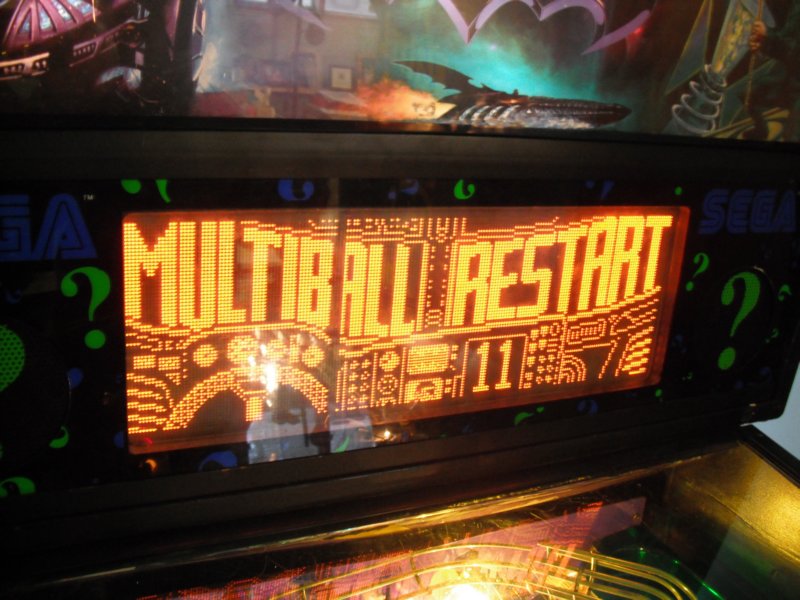 I have an order placed for LEDs to put in the inserts since I love the idea of them using less power. I like the way incandescents look on the playfield GI though so they will stay nice and warm.

---
UPDATE: 05-21-2014

Well... where to start... so I sold this game a year or so ago to Robot City Games down in Binghamton and I instantly regretted it. Fast forward to a couple weeks ago and I ended up getting it back with a trade of Star Wars Episode 1(plus a little cash).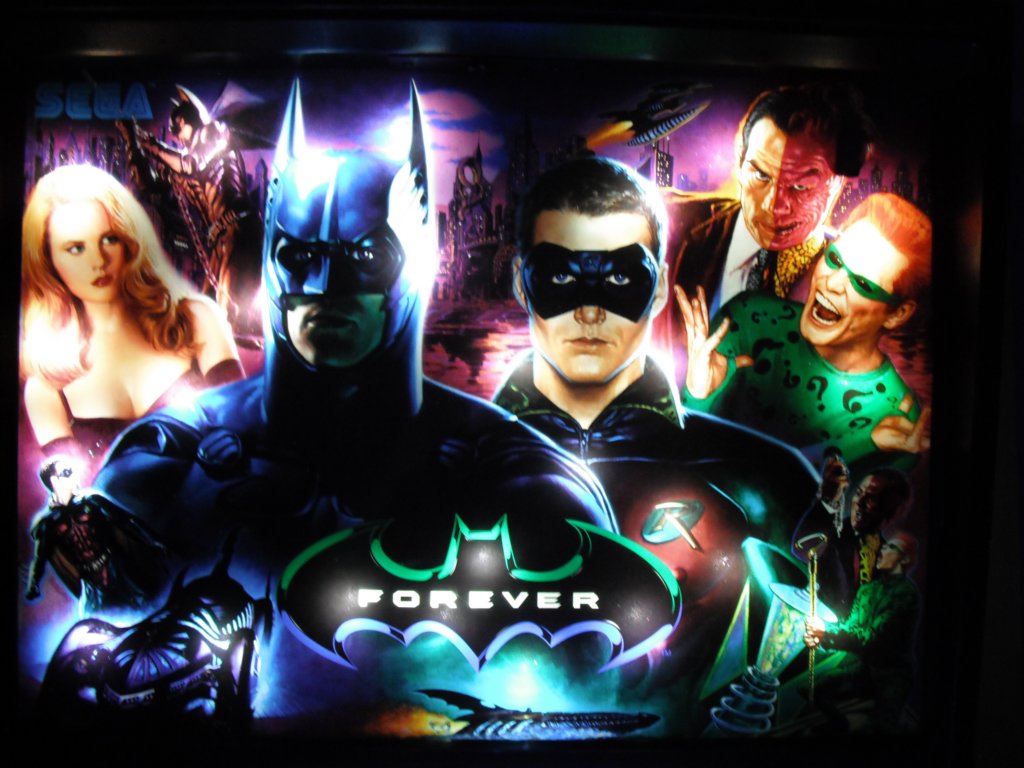 Casey did a great job with LEDs! He added some, changed all the ones I added to better quality LEDs, and even changed the color scheme to a more fitting one. It looks fantastic!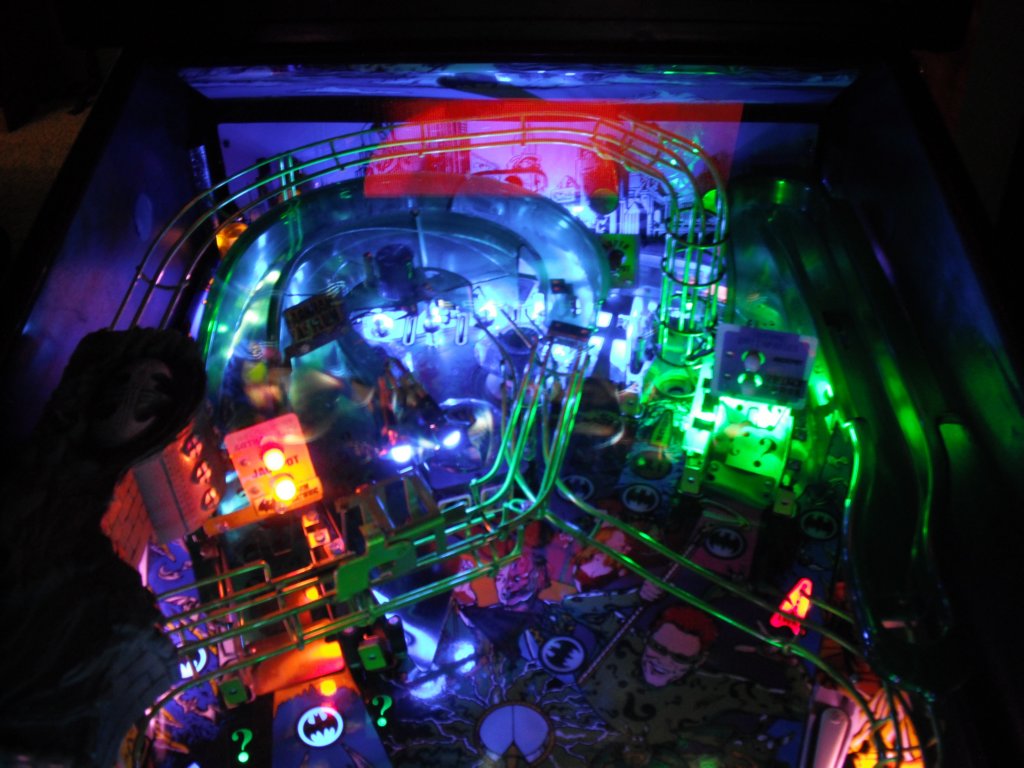 I needed to "DE-ROUTE" it a bit... but it wasn't bad at all. A socket needed to be re-wired, a ramp needed to be adjusted, a switch needed to be adjusted, and there are still a couple more switches I have to look at.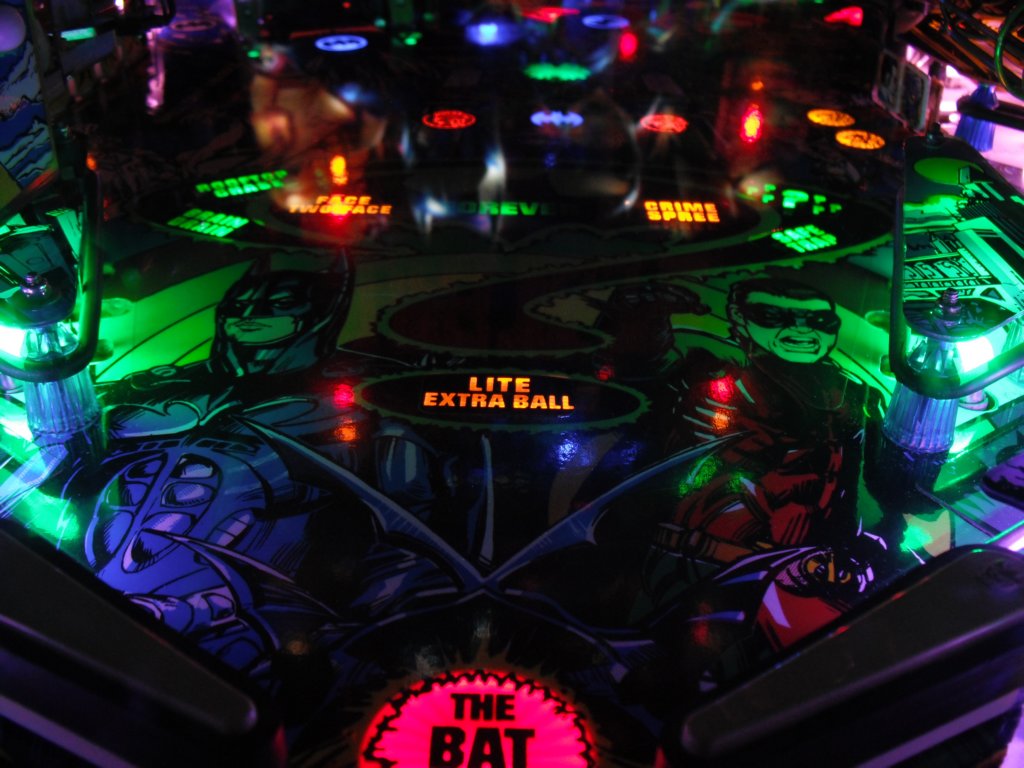 Sooooo happy to get this one back!!!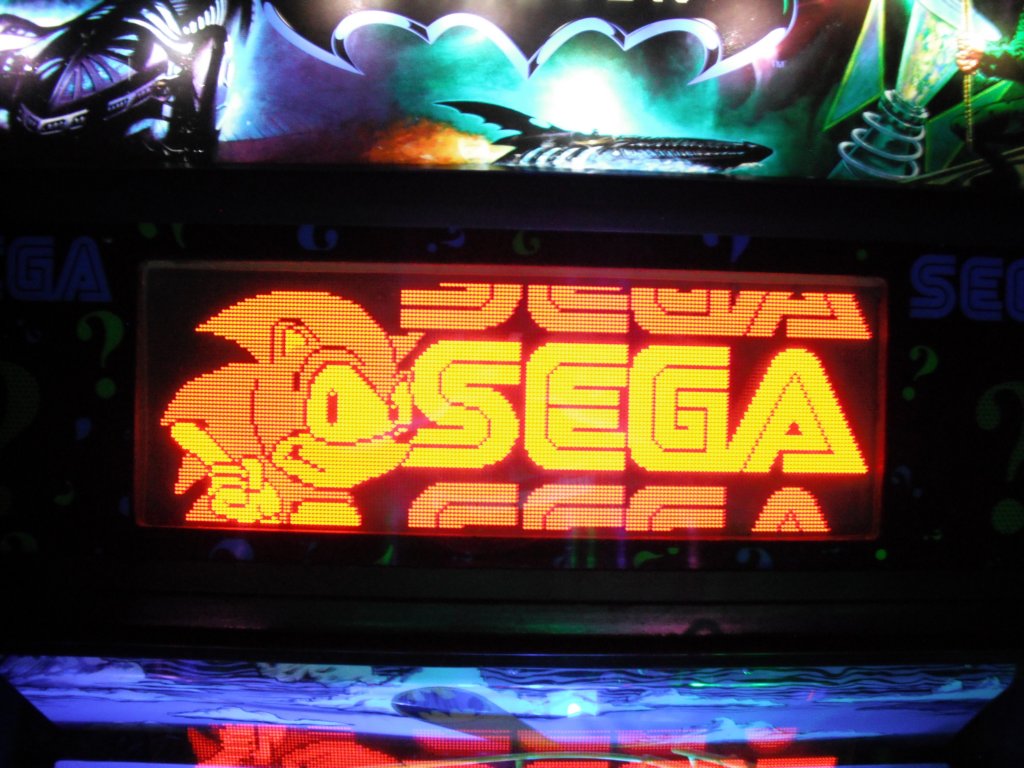 There are more pictures of the machine in its current state... HERE.
---
UPDATE: 07-03-2014

Removed the old plasma DMD and replaced it with a DMD Extender setup. You can only choose four colors in it's current configuration but even so it's way better than just the orange glow. Have a look for yourself...


---
UPDATE: 04-01-2011

Created this page.
---
REPAIRS TO DATE:
(AS OF: 07-03-2014)
Cleaned playfield with Novus products
Replaced burned out bulbs
Repaired power supply board and GI harness
Adjusted non-working switches
Re-build flippers
Added LEDs to backbox and some inserts
Played & Played & Played!!!
Installed new rubbers
Installed more LEDs in inserts
Rebuilt upper-right flipper
Installed 100% working DMD
Converted DMD over to color with a DMD Extender.
TO BE DONE:
Adjust a couple more switches
---
Site maintained by: Jeff
Page Created: 04-01-2011
Last Update: 07-03-2014