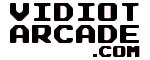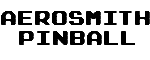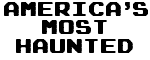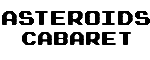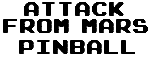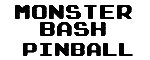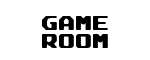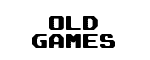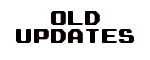 THIS GAME IS NO LONGER WITH US!!!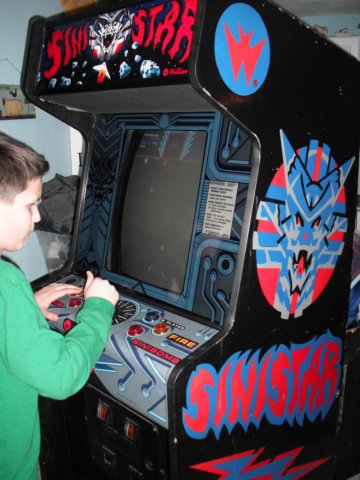 Picked this up from Mike(masco73@KLOV) on January 15, 2011. My daughter Sophie made the 2-1/2 hour trip to Mechanicville, NY with me and we were home by 11:15am.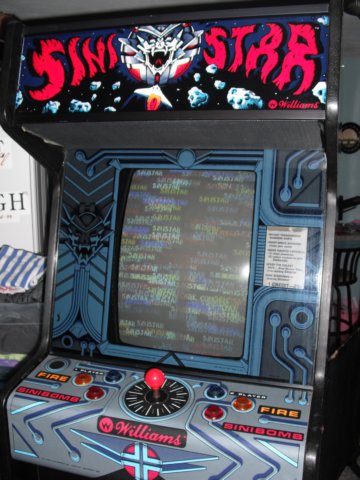 I've always liked Sinistar but I've never come across one for sale when I had the time, money, or space for one. My son and I played Sinistar last year at the Rochester Gameroom Show and he and I really got into it.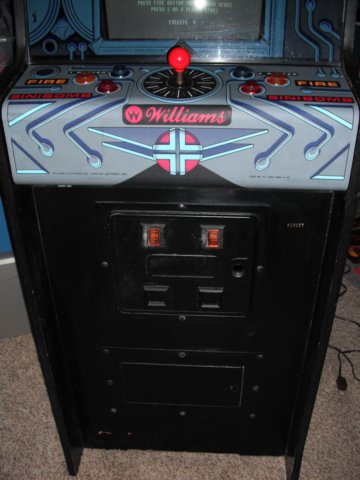 The game is in pretty good shape and was 99.9% working when it arrived home... the only thing that needed to be done was a simple battery holder replacement which took all of 10 minutes.

Next up was the control panel overlay. For this, some Magic Erasers proved how valuable they are again. The following picture shows how well they work... the left side was cleaned, the right was not.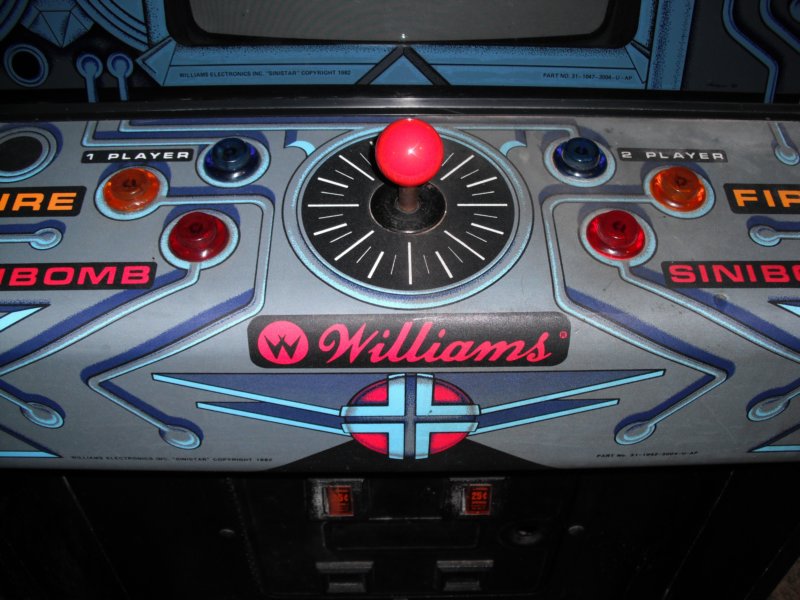 The monitor bezel had a slight amount of paint lift so I broke out the packing tape so everything stays in place. I've done this same thing to games for the past 10-15 years and never had a problem.

Here's a video of Cam playing...




And there are more pictures of this game HERE.
---
UPDATE: 01-16-2011

Created this page.
---
REPAIRS TO DATE:
(AS OF: 01-16-2011)
Cleaned entire cabinet & control panel
Secured loose paint on monitor bezel
Installed LED replacement "44" style bulbs
Repaired broken wire on coin lockout
Replaced battery holder on PCB
TO BE DONE:
Refurbish coin door
Rebuild power supply
Rebuild monitor chassis
---
Site maintained by: Jeff
Page Created: 01-16-2011
Game Sold: 05-09-2011 (traded to Casey)
Last Update: 01-17-2012