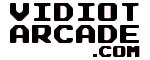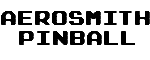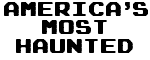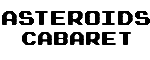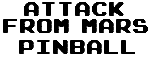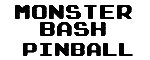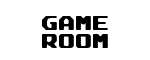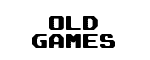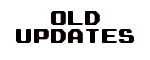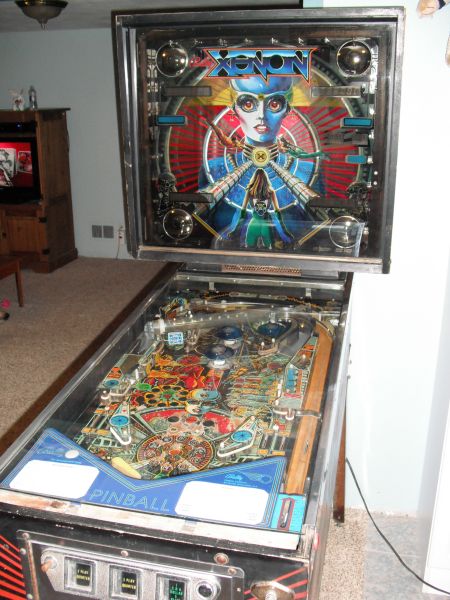 Picked up our third pinball, a Bally Xenon. It was $300 and about an hour and a half away. I almost didn't pick it up since it was completely trashed. The play field has loads of missing paint, the back glass is flaking very badly, and nothing works. On top of that, it was an absolute down pour when I went to look at it... I'm soo glad the guy who was selling it didn't mind getting wet a bit since he helped me out getting the tarps just right.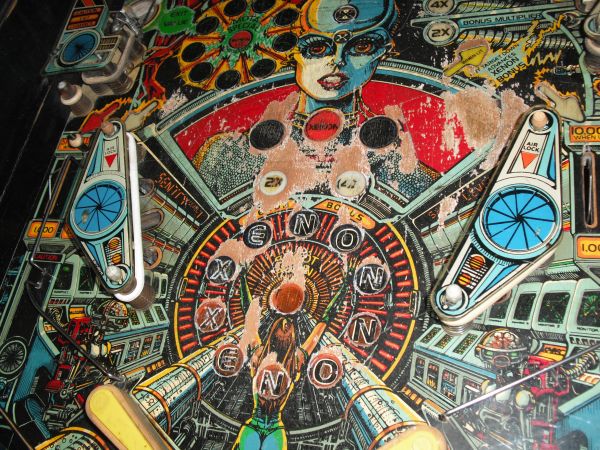 The cabinet itself is in average condition and the lockdown bar is missing.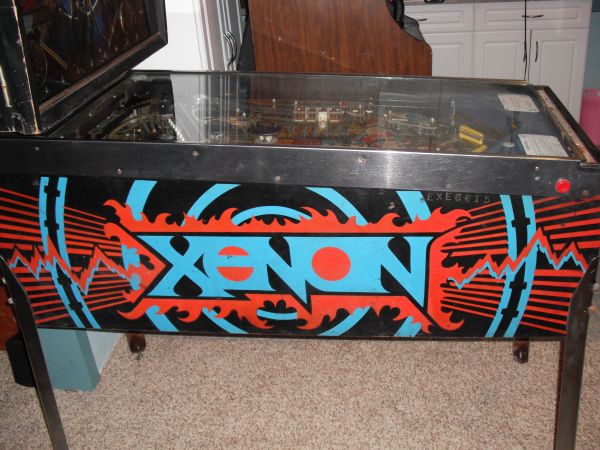 The backglass needed loads of help due to an extreme amount of peeling paint around Xenon's face. Luckily I had the idea of trying something very simple... Scotch tape. After about an hour of piecing together paint I was thrilled with the results.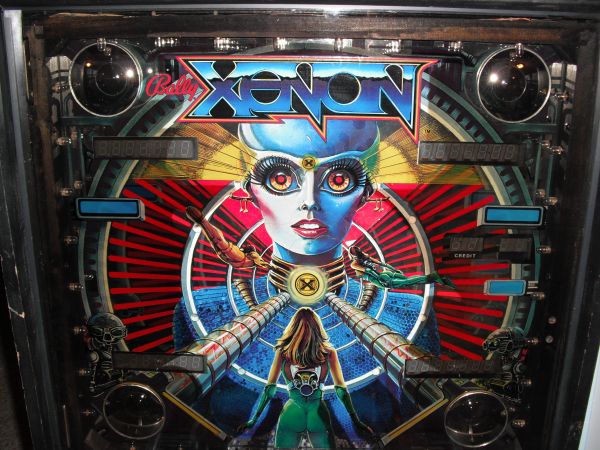 So far, most people think the cracks look like they are supposed to be there since they really do look like a lightening type effect.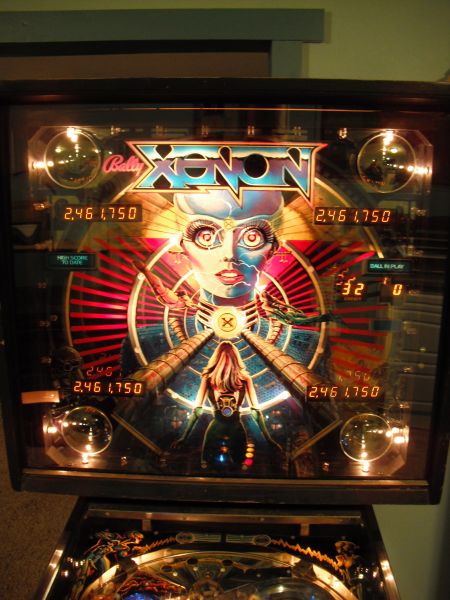 Yes, it's now working but there is way, way, WAY more to come here so stay tuned...
---
UPDATE: 06-09-2010

Created this page.
---
UPDATE: 06-30-2010

So where was I... oh yes... fixing up the Xenon...

After getting the backglass together, I tackled the electronics. Luckily the power supplies and MPU worked fine. The driver boards on the other hand needed some help. The main driver board had a dozen or so bad transistors and the daughter driver board had a couple. Those were pretty easy fixes and I decided to buy a backup main driver board just to have on hand.

Once those were up and running... Xenon still had loads of lights out. I had to fix 40-50 sockets since they lost contact between the base and the mount. Most of those had a solder bridge created but some needed a bit of creative wiring.



With all the lights working, Xenon is just an awesome looking game. They wifey and kiddos will play for hours and I just like sitting there watching.

Next up were LED replacements and finding a new backglass. These were both found at the York, PA pinball show so now Xenon has a little make-up on...


Since that picture was taken the infinity lights are also now cool white LEDs and I installed a new tube and LEDs light strip behind the tube. Have I mentioned how awesome we think Xenon looks?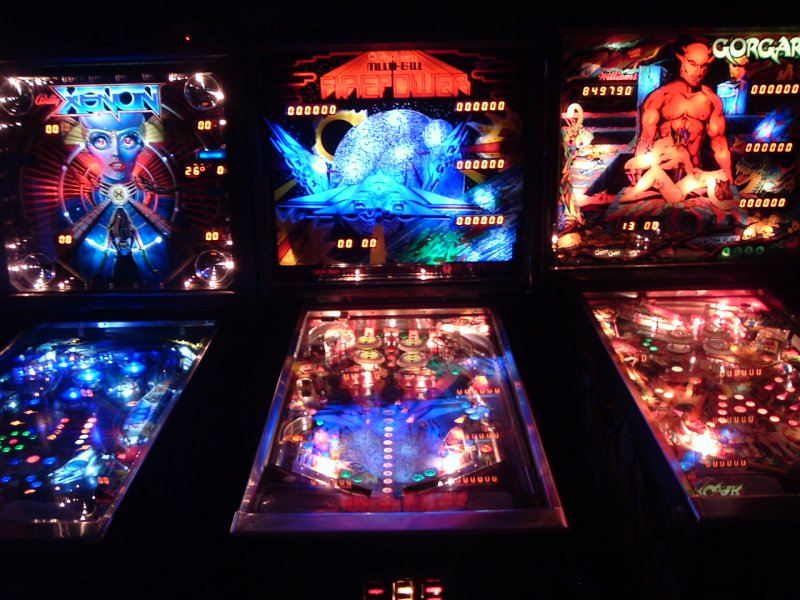 ---
UPDATE: 03-30-2011

This is now forsale. There are loads more pictures HERE that show the playfield condition.
---
REPAIRS TO DATE:
(AS OF: 06-09-2010)
Removed 2'x2'x2' mouse nest!!!
Treated inside cabinet with bleach solution(see above)
Cleaned legs with wire wheel
Cleaned playfield with Novus products
Cleaned this, cleaned that, CLEANED EVERYTHING!
Replaced over 100 burned out bulbs
Re-flowed various pin strips on all PCBs
Install all new rubbers and bulbs
Installed better condition backglass
Installed new tube
Installed new blue LED strip behind tube
Repaired ~40-50 light sockets
Repaired satelite driver board
Installed 100% "working" driver board(as per eBay auction)
Repaired said "working" driver board
Installed 100s of LEDs and she looks awesome!
Finally found lockdown bar
TO BE DONE:
Find better condition playfield
---
Site maintained by: Jeff
Page Created: 06-09-2010
Last Update: 03-30-2011