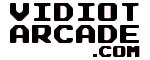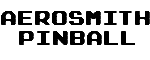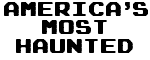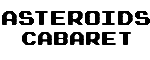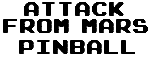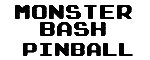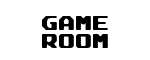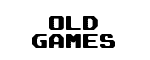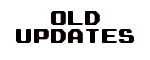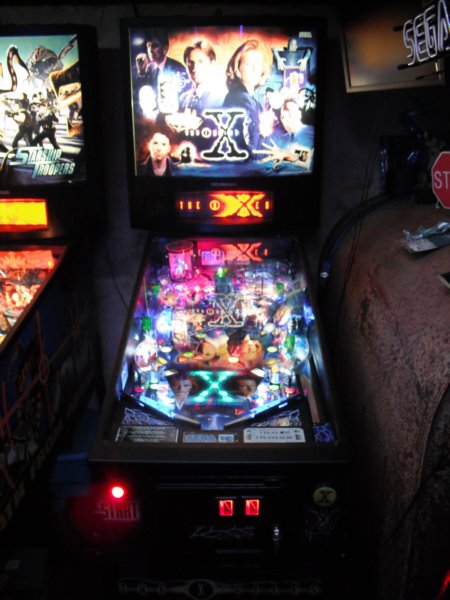 Picked this beauty up down in PA back in April of 2011.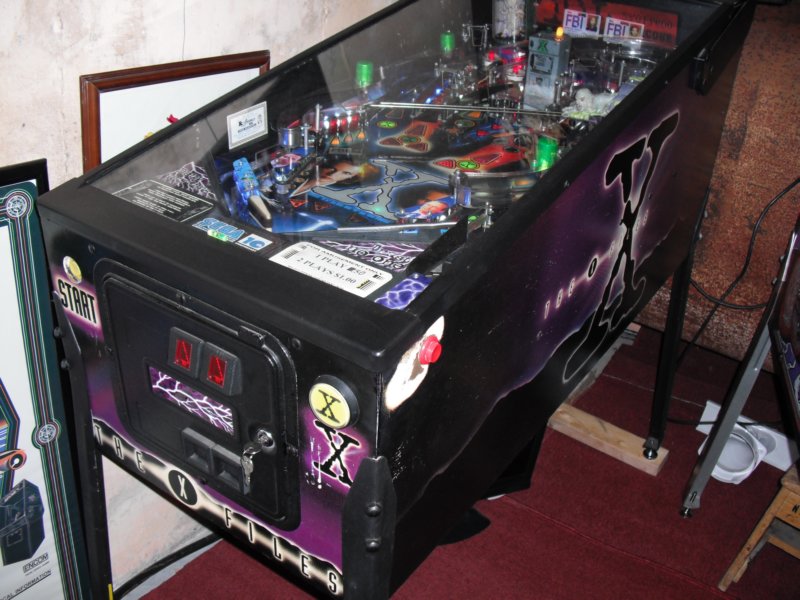 Overall the game is in good shape. The cabinet artwork has a bit of wear as it seems like whatever they used at Sega to print the artwork on damages easily.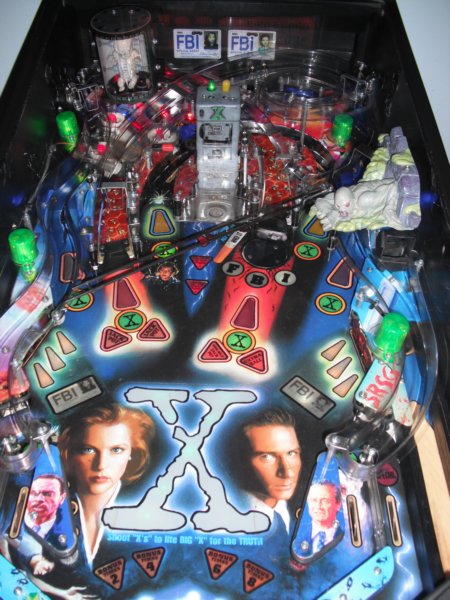 The playfield is in good shape with typical wear around the magnet area, but other than that everything cleaned up well. I ended up taking all the ramps off to clean them with Novus 2 and boy did they come out great!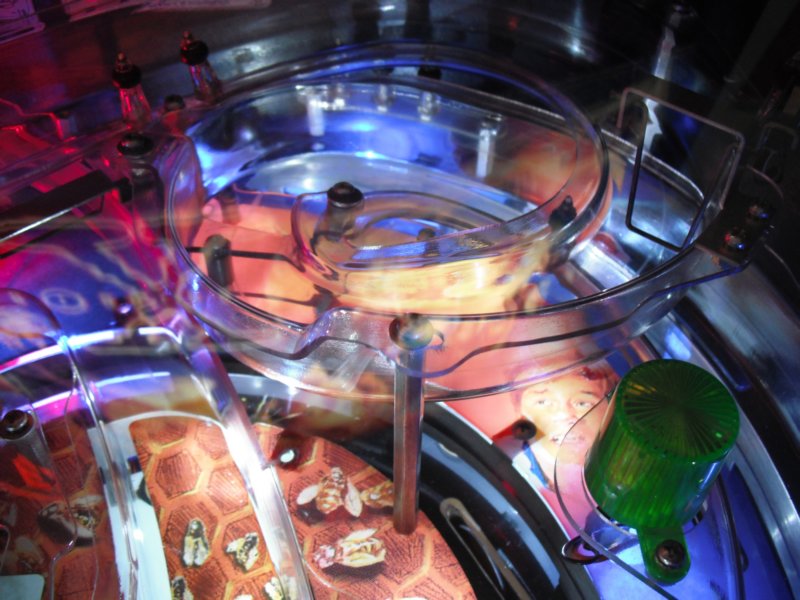 The Alien Baby also cleaned up well...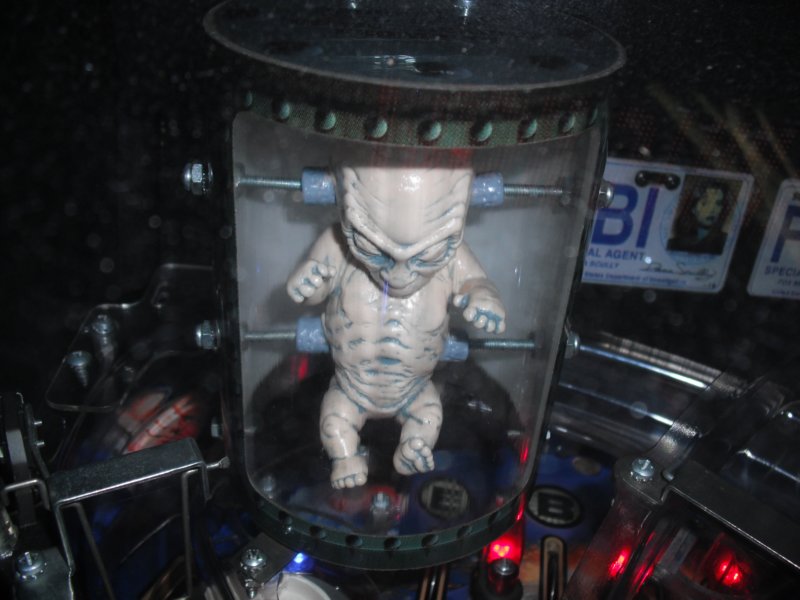 as did Mr. Fluke Man!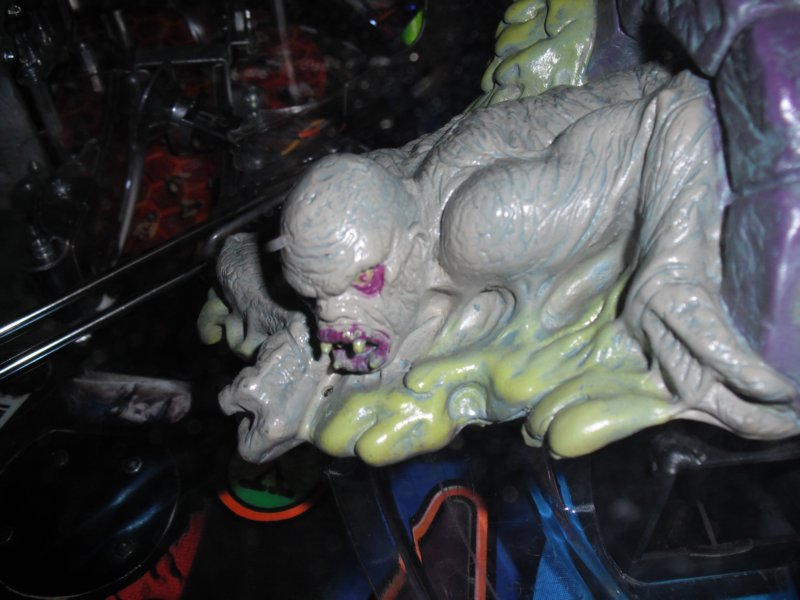 The translite of this game can not be beat if you were an X-Files fanatic back in the day. Our 10 year old son even picked out a few of the episodes that are pictured!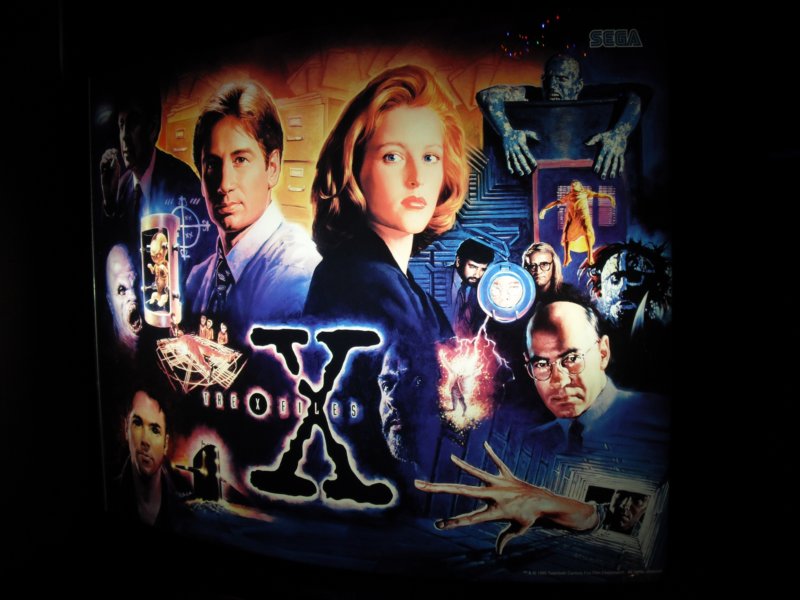 Various colored LEDs were installed throughout because of the color used in the game. Some games really pop with them and we think this is one of them.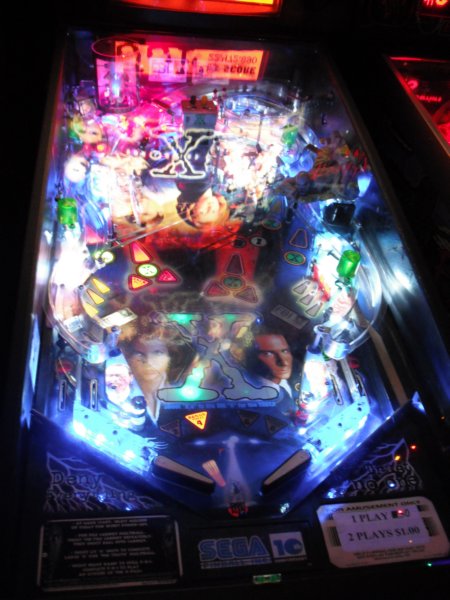 Just in case you couldn't tell... we love the X-Files!!!


---
UPDATE: 06-02-2011

Created this page.
---
UPDATE: 03-03-2013

Had some strange things happening with the filing cabinet lately and traced the problem back to some really crappy cold solder joints on the IR emitter/receiver boards.

While I had things apart I decided to clean the ramps with some Novus 2 and put some shiny balls into service.

---
UPDATE: 03-10-2013

Finally "fixed" something that has always bugged me with this game... the lack of a right-side speaker!

Sega decided to save money and eliminate this speaker somewhere in thier history but luckily they just left the amplifier section blank on the PCB.

I'm planning to add some pictures of the completed modification this week, but for now click HERE for the guide I used.
---
UPDATE: 03-11-2013

Here is a picture of the new right-side speaker...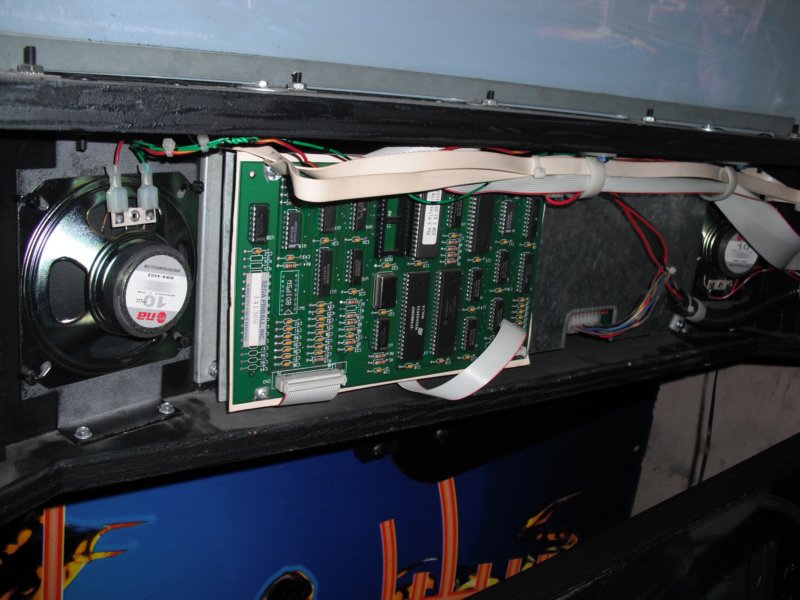 And here is a picture of the added components for the amplifier...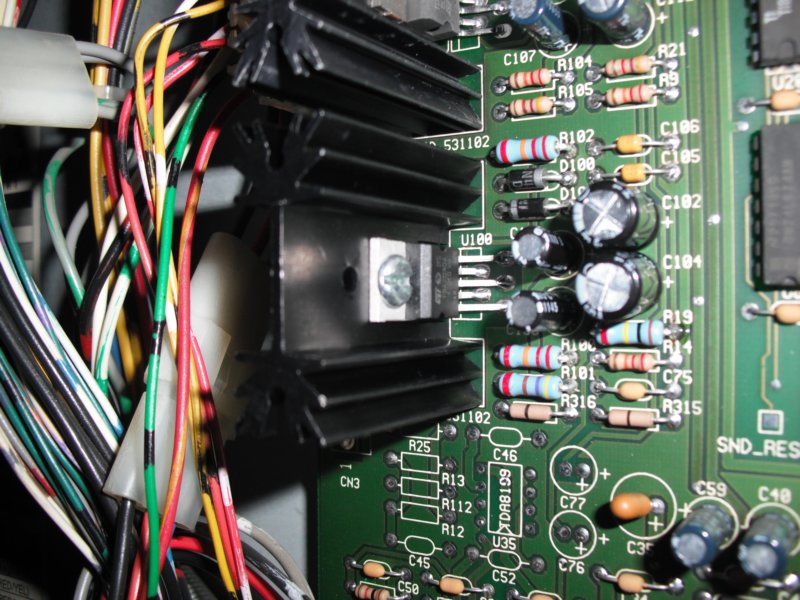 ---
REPAIRS TO DATE:
(AS OF: 03-10-2013)
Cleaned playfield with Novus products
Cleaned ramps with Novus 2
Replaced burned out bulbs
Adjusted non-working switches
Replaced a couple broken switches
Added LEDs to all GI and most inserts
Added new balls
Added a start button that lights up
Touched up some cabinet artwork
Added black protectors to flipper button area
Fixed cold solder joints on filing cabinet sensors
Added shiny new balls
Added right-side speaker & amplifier components
TO BE DONE:
Install new rubbers
Replace damaged filing cabinet
Find new cabinet art for around coin door
---
Site maintained by: Jeff
Page Created: 06-02-2011
Last Update: 03-10-2013