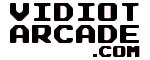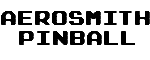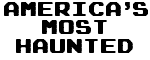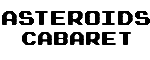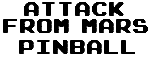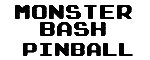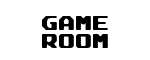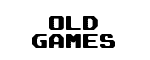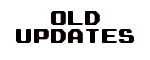 THIS GAME IS NO LONGER WITH US!!!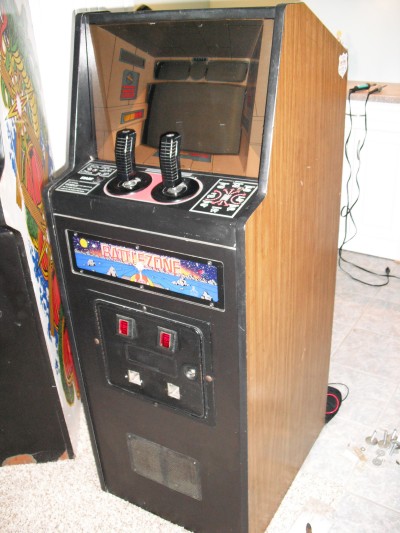 While on vacation last week in Elysburg, PA at the awesome amusement park Knoebels, I browsed eBay a few times during the couple rain spells we had and saw a non-working Battlezone cabaret. I ended up writing the seller for more pictures and in the end we agreed on a $225 non-eBay BIN.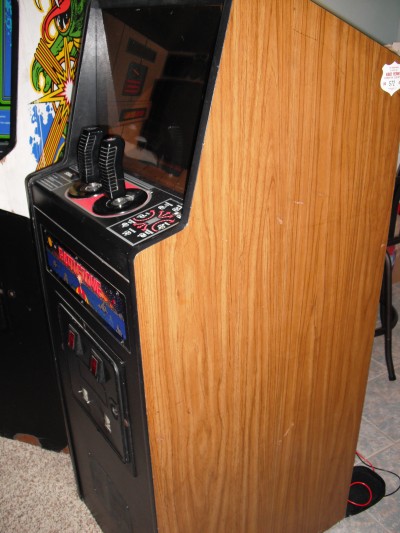 The cabinet is in very nice condition with generic wood grain sides that Atari loved to use. The control panel paint is in great shape and the joysticks look good, but you can tell this game got played back in the day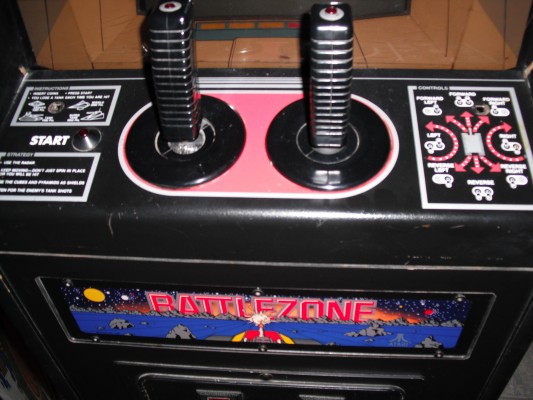 The original monitor bezel was included and is pretty darn neat...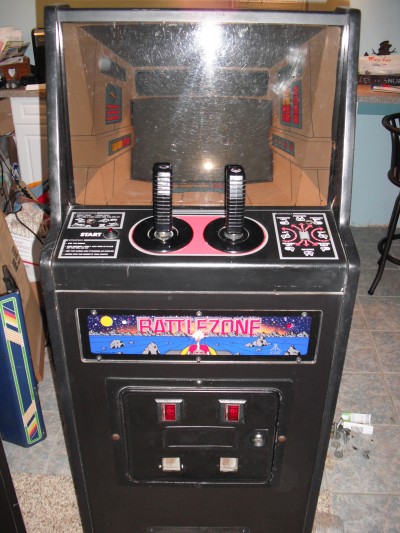 Even the inside of the cabinet is in great shape...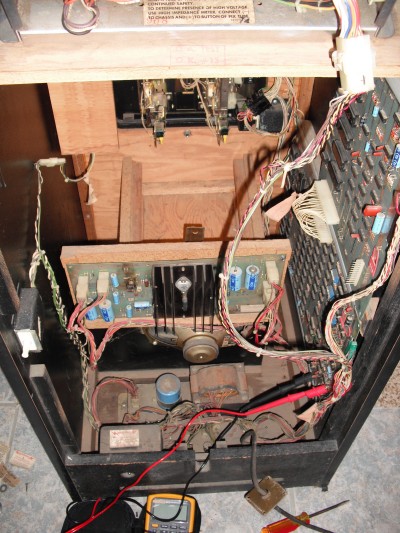 Like I said, it is non-working but at least there are some positive signs of live... the voltages coming out of the A/R II are spot on. There is some chatter coming out of the monitor but the spot killer is on. Both +5v LEDs are on the PCBs. And I even get some sounds once in a while.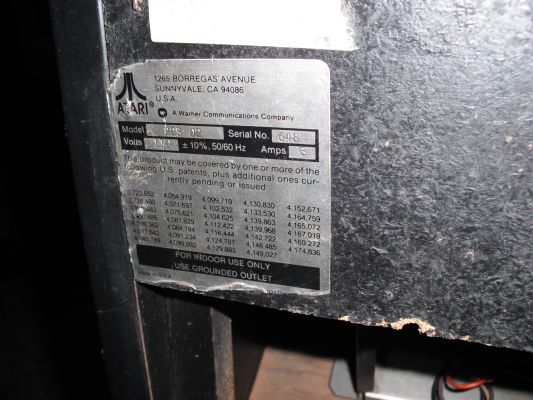 ---
UPDATE: 08-22-2009

Added this page.
---
UPDATE: 08-28-2009

Started troubleshooting... more to come.
---
UPDATE: 01-22-2010

Worked on this game off and on for the last few months and got it up and running a while ago but never updated the website. Fun, fun, FUN game!!!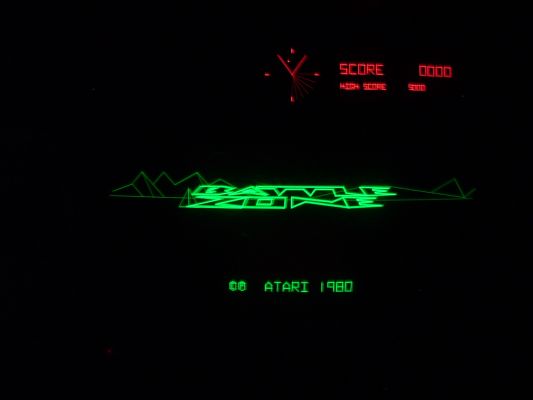 And here it is with the marquee in the picture...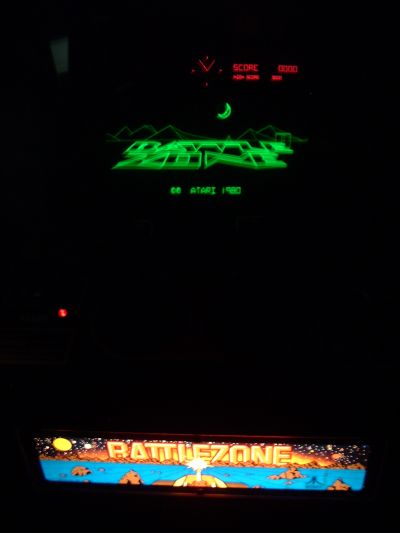 ---
UPDATE: 02-20-2010

The game started acting up last week and it turns out I damaged a trace under the C11 socket when I removed the original TL084N that was there. Needed to replace the socket again and then add a jumper to bypass the damaged area.
---
UPDATE: 03-06-2010

This game is now for sale for $450. (UPDATE: IT HAS BEEN SOLD!!!)

So to get it ready, I replaced the ripped joystick bellow on the right stick and I'm going to be adding coin return frames to the coin door.
---
REPAIRS TO DATE:
(AS OF: 03-06-2010)
Cleaned and vacuumed cabinet
Bolted down monitor
Cleaned EPROM and CPU legs
Replaced TL082CP at A10 & D10
Replaced TL084CN at C11
Replaced DG201CJ at D11, E10 & B10
Replaced two or three defective ROMs
Reflowed pin connectors on both PCBs
Added colored gels to monitor
Fixed loose left joystick
Repaired broken trace under C11
Replaced bellow on right joystick
TO BE DONE:
---
Site maintained by: Jeff
Page Created: 08-22-2009
Last update: 03-06-2010