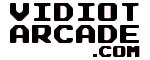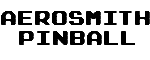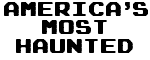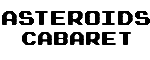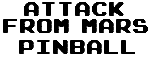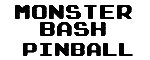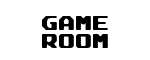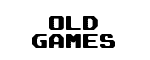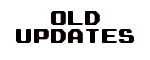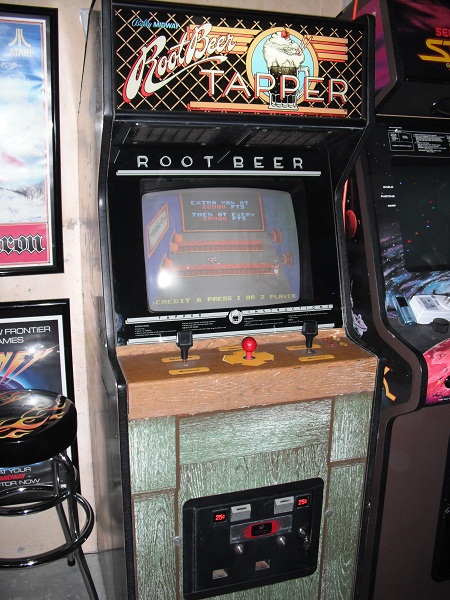 This game was delivered by NuckinFuts(of KLOV fame) on "Vidiot for a Day" back in August of 2010. Thanks NF!!!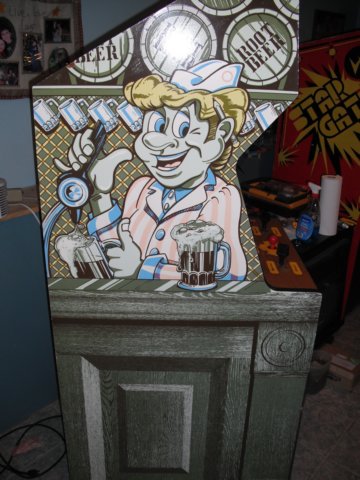 My son fell in love with the artwork at Videotopia last year up in Rochester at the Strong Museum, and I have to say... I think he has great taste!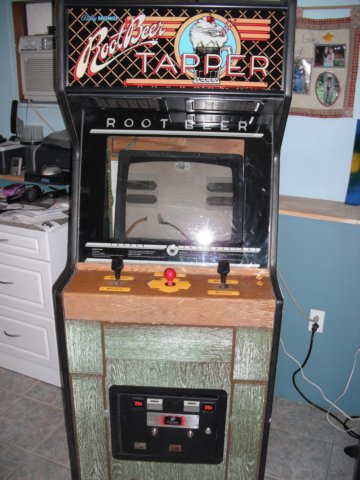 As you can see, it came without a monitor but otherwise it was complete. The picture above shows the game with a replacement marquee since the original one suffered from getting a little moisture on it and then being warmed in the sun.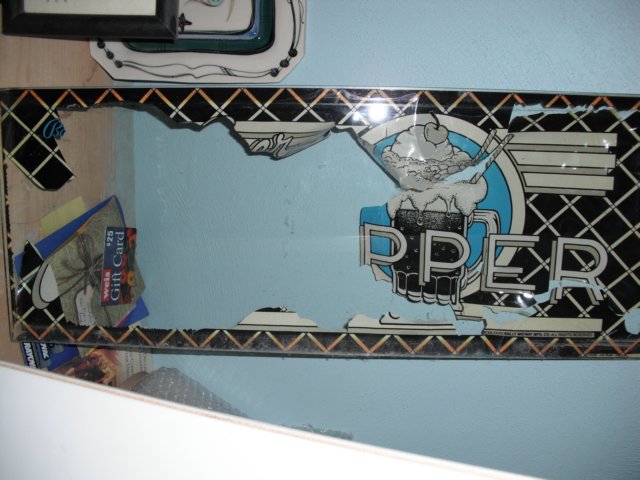 The monitor bezel also suffered from this sad, sad condition. We actually watched the paint peel once the game was in my cooler house... it was horrible, absolutely horrible.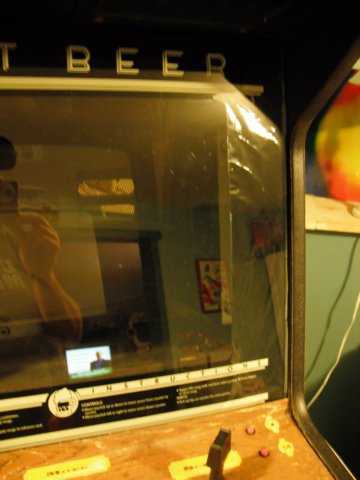 The good news was the PCB set worked except the sound, and everything else was in good condition. As you can see from the pictures, the cabinet faded some, but overall you still get the very "FUN" feel of the game.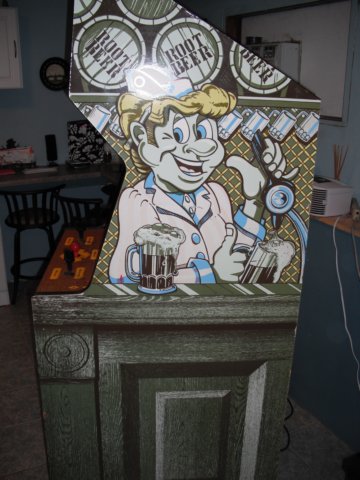 There are more pictures HERE.
---
UPDATE: 01-11-2011

Created this page.
---
UPDATE: 01-26-2011

Found a much better condition monitor bezel at QuarterArcade.com last week and it arrived safely yesterday. I plan to install it today and finally start to work on the lack of sound issue. I can not wait to hear this game again!

Here's the new bezel...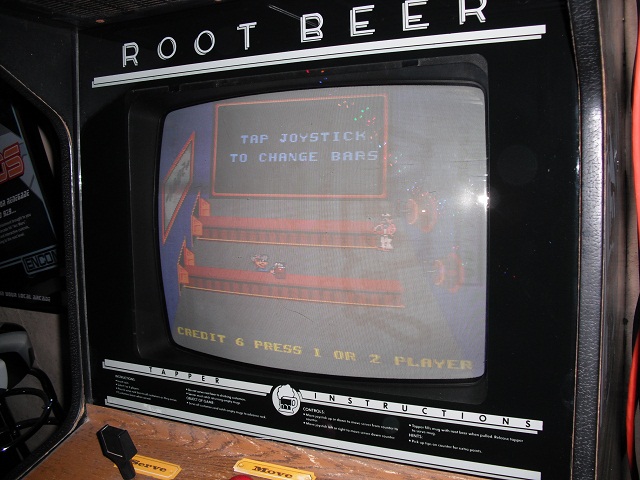 ---
UPDATE: 01-29-2011

Finally got the original Crazy Climber monitor working and installed back into that game. So I took the new VisionPro monitor that was in it and put it into Root Beer Tapper. Damn it looks beautiful!



I also took a stab at the "sound interface failure" and came up golden! All I had to do to get the sound working was replace the Z80A and boy it's made the game even more enjoyable.
---
UPDATE: 02-04-2012

The VisionPro monitor has always had a sync issue with this game(common with MCR games I guess) so I installed a G07 I picked up last fall. Looks BEAUTIFUL!!!

---
REPAIRS TO DATE:
(AS OF: 02-04-2012)
Cleaned entire cabinet & control panel
Installed spare monitor
Replaced ruined marquee
Taped back together ruined bezel
Installed switching power supply
Replaced ruined bezel
Installed better monitor
Fix sound interface issue
Installed G07 due to sync issues
TO BE DONE:
---
Site maintained by: Jeff
Page Created: 01-11-2011
Last Update: 02-04-2012